The public parts of my notebook.
Just spraying ink about the place is fun!
The ink is so mechanically rich. It shows the battle lines. It's your team's score. Being surrounded by ink of the other team's colour slows your movement. Ink hints at your presence. Being surrounded by ink of your own team's colour lets you move faster than on un-inked ground, and gives you more options for evasion.
I love that less skilled players who can't shoot as effectively can still contribute to the team by running around inking.
The clash of different neon colours is really beautiful.
Most of all, there's something really special about sitting down on the sofa, picking up the Switch and playing the game online. No wires. No wait while the console boots up. No TV that has to be turned on, or that dictates where you sit.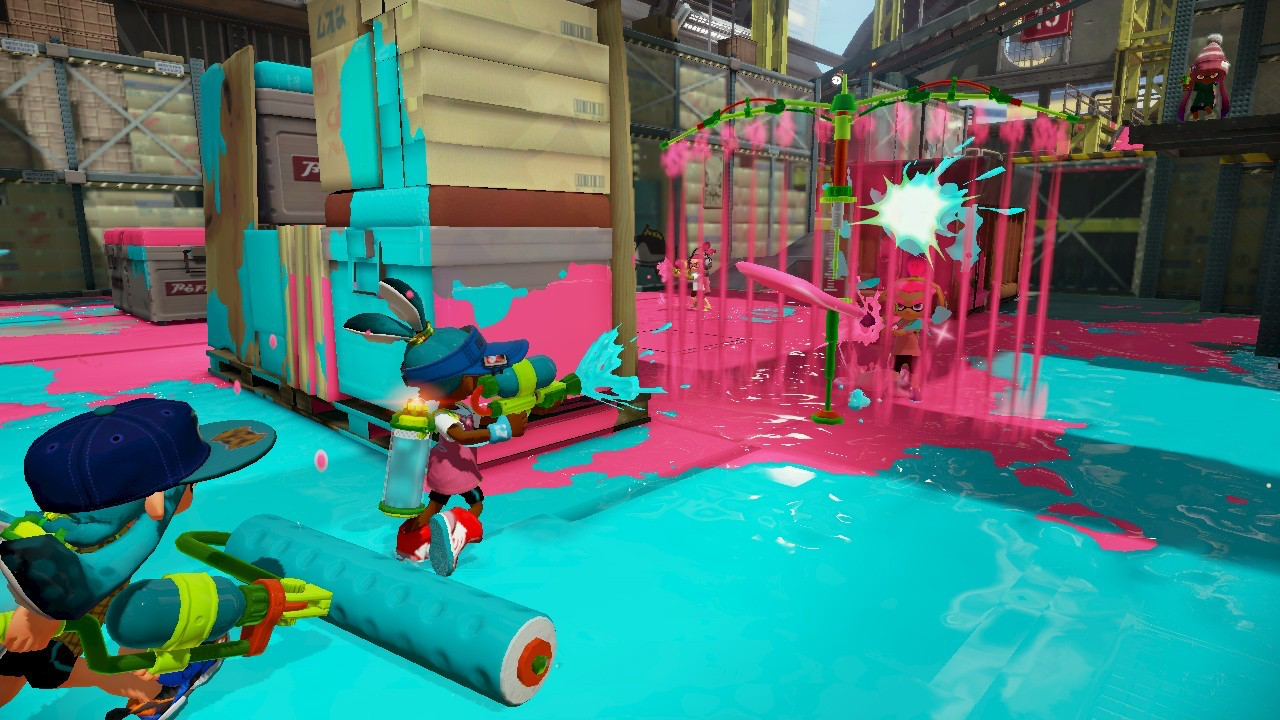 #notebook #medianotes