The public parts of my notebook.
My Dad and I looked at this brilliant diagram that divided fish up by their distinguishing mechanical features: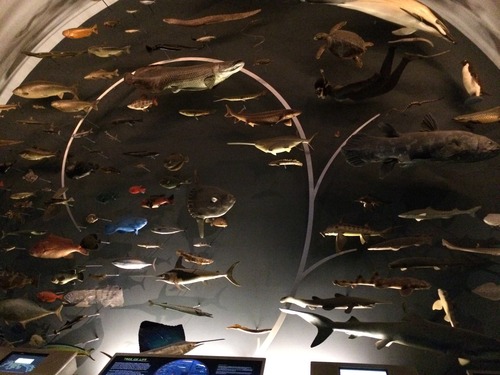 We looked at an inexplicably moving video of some neon deep sea fish. This picture does them no justice at all. You can't see the LED sign-like procession of colours. You can't see their amber internal organs. You can't see the prawn-like animal's legs scissoring furiously as it tries to escape the bell-like fish's insides. You can't see the great difference between the beautiful, vulnerable translucent fish and the monstrous, bulbous-eyed, angry-looking fish.

We talked about the texture of an asteroid that is older that the earth.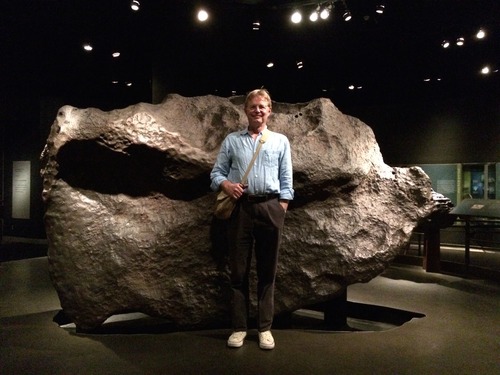 We stood next to a woman who is three million years old.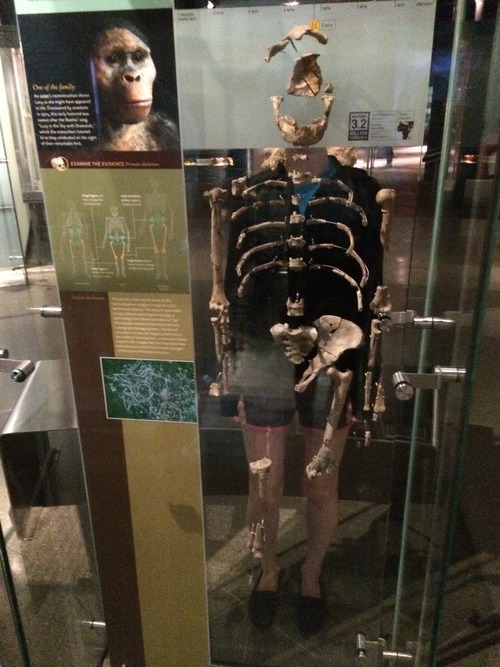 #notebook #medianotes