The public parts of my notebook.
Lauren and I went to this exhibition about games at the V&A. It was really good.
Journey
thatgamecompany prototyped the mechanics of Journey in 2D in Flash with minimal graphics. They had the capes flying behind the player, the multiplayer collaboration, and the movement. It's amazing that they were able to trust such a low-fidelity prototype.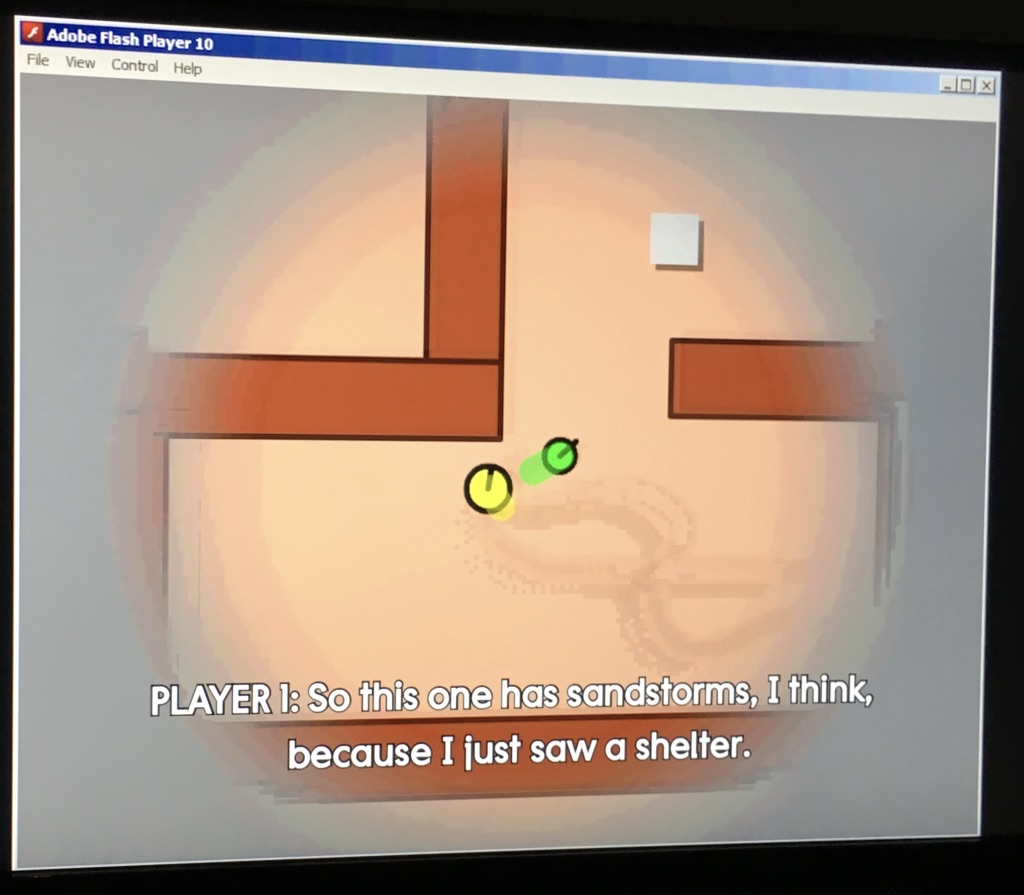 The designers made a timeline of the whole game. It included what was happening in each layer of the game at each point. The layers: intensity, area, act, monomyth stage, life stage, growth stage, relationship stage, mood, multiplayer focus, player conscious, spiritual journey, single player moments, multiplayer mechanics, ancestor plot, guardian plot, cloth sand plot, ruins plot, cloth creature, tapestries, idiot proof messages.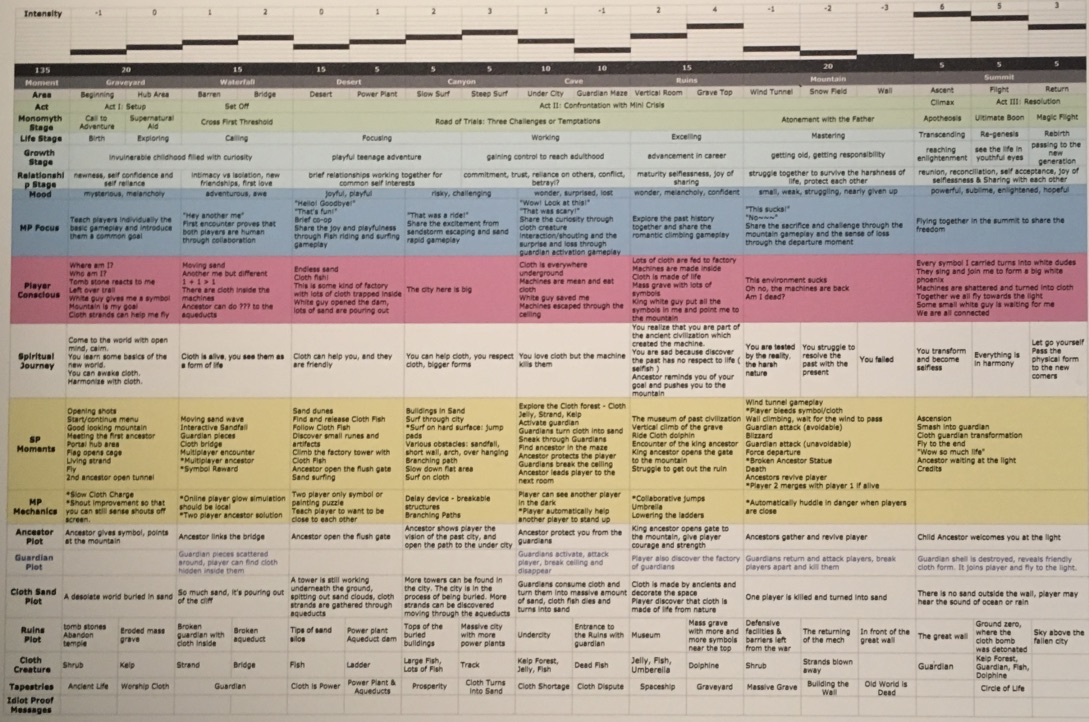 The Last of Us
I'd read in Making Crash Bandicoot (fascinating, highly recommended) that Naughty Dog use a dialect of Lisp for game scripting. I guess they still use it.

An early timeline for the game. I think the narrative of the released game is substantially different.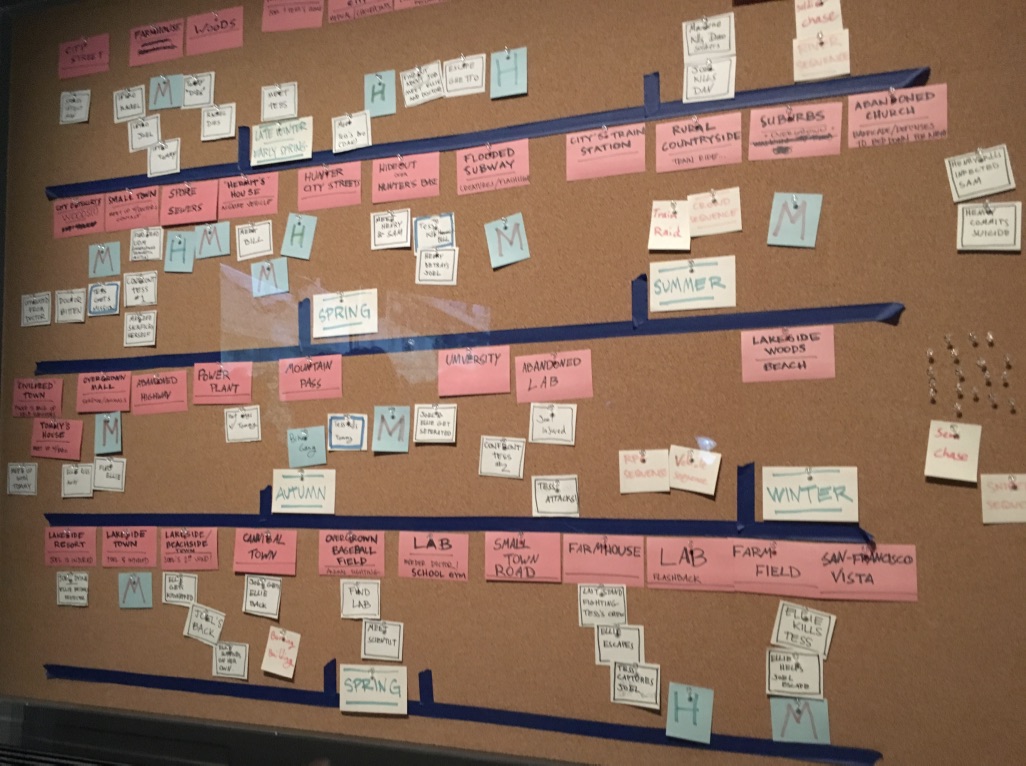 The pink cards are locations. The square white cards are plot points. The square white cards with blue outlines might be a parallel plot line in an earlier version of the game. The larger white cards are the acts. There are also blue cards with "H" and "M" on them. I'm not sure what they are.
Splatoon
The idea comes not from the design, but from the function. The design comes after.
Satoru Iwata
Jenny Jiao Hsia
Hsia often creates paper prototypes of her games, or versions in other media (images, comics) to find what she's trying to make.
#notebook #medianotes